3DF Zephyr Pro allows you to automatically reconstruct 3D models from photos. The process is completely automatic and no coded targets, manual editing or special equipments are needed. 3DF Zephyr is built on top of our proprietary, cutting-edge, reconstruction technology. 3DF Zephyr Pro comes with a user friendly interface, and the possibility to export in many common 3D formats or even to generate lossless video without the need of external tools. 3DF Zephyr Pro is the perfect tool for modelling from reality.
3DF Zephyr Pro has already been successfully employed on a wide range of application such as:
UAV and Aerial Mapping for orthophoto generation
Architectural modelling
Close Range Photogrammetry and Archaeology
Vehicle Collision Analysis
Innovative commerce and marketing solutions
3D Modeling from reality for the game industry
Dental 3D reconstruction
Full body scanning
Health-care prosthesis and face reconstruction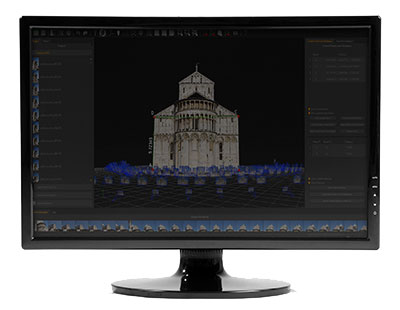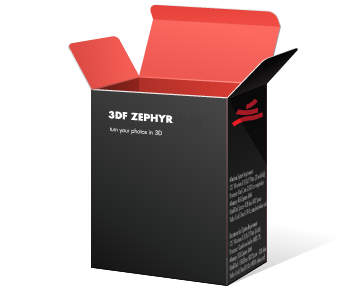 3DF Zephyr Evaluation let you test all the power of 3DF Zephyr Pro. The evaluation version is completely free and with no time limit. The only restriction is you cannot save or export any project. Press on the button below to download 3DF Zephyr Evaluation. If you want to try the full version for a limited period, just write us at sales@3dflow.net.

3DF Zephyr Pro costs only $3200, with no hidden fees or recurrent plan. The purchase includes also one year of software updates. Press the button below to get your copy of 3DF Zephyr Pro.


Ready to get started? Want a tour?
Click here to read a tutorial and get started in just few minutes!
.
3DF Zephyr is a software in continuous evolution and our
customer-focus
is going to hinge on the products and services that we offer. As a young company, 3Dflow is fully committed to customers, who can get in direct touch with our development team in our
forum
. Through the forum ad through email we offer
responsive and authoritative technical support
to our customers.
3DF Zephyr Pro can be used within a wide range of possible applications, providing easy to use presets for the most common cases as well an advanced interface to the advanced users. Our staff is always happy to help, giving insights and advice regarding your specific scenario, from the tweaking of the advanced settings or simply by helping you in creating the best workflow to acquire your dataset. Email and forum support is free for all the 3DF Zephyr Pro users.