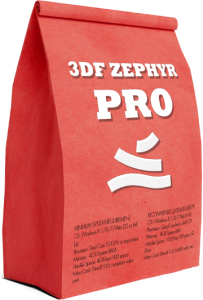 Get your Free 3DF Zephyr Pro or Aerial trial here!
Please apply here for a 3DF Zephyr 14 days trial license.
Inquiries must be made using your company and/or institutional email address.
Name (required)
Email (required)
I am interested in

3DF Zephyr Aerial

3DF Zephyr Pro

Additional info
Your professional field:
What is 3DF Zephyr Education ?
3DF Zephyr Education is a specific edition for teachers and students: same features, different license. With 3DF Zephyr Education commercial purposes are not allowed, while teaching, students project or thesis are strongly encouraged.
How much does it cost ?
Universities, schools and private schools can get a free license as well for the teacher when the course focuses on Zephyr usage.
Universities laboratories, schools laboratories and researchers can get  a substantial discount to purchase 3DF Zephyr when not used in a teaching course: 3DF Zephyr Pro (Education) can be purchased as low as 900€ + VAT and 3DF Zephyr Aerial (Education) can be purchased as low as 1200€ + VAT
Students get a time limited license completely for free. The time constraint is discussed on a case-by-case scenario and can be extended multiple times if the need arises.
How do I apply for an education License ?
Just contact us (from your institutional email address) at info@3dflow.net and tell us about your project/course or fill in this form! We'll take it from there!