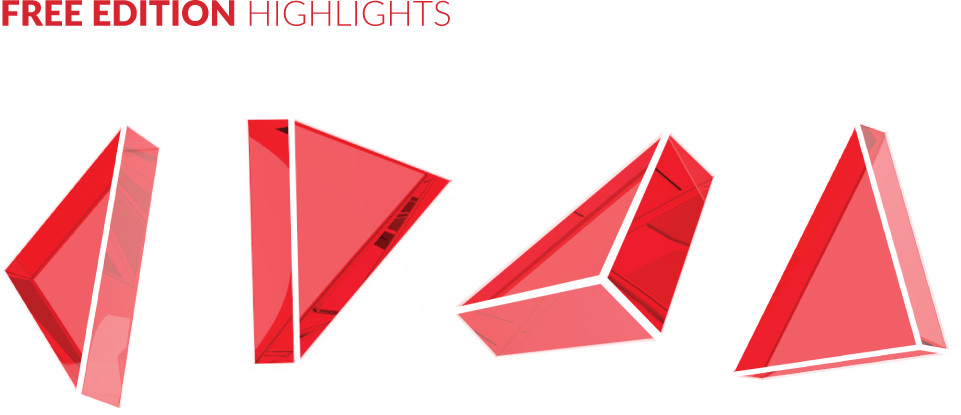 Free for personal use
Bring your projects to life with a 100% free for personal use 3DF Zephyr Edition: it's on us, enjoy!
The perfect 3D viewer
An excellent way to share your .ZEP files with your customers, or simply if you need a free 3D model viewer on your pc.
Up to 50 images per project
The biggest limitation in the Free edition is that you may only use up to 50 photos. More than enough for small objects!
Perfect to learn photogrammetry
Take your time to learn the basics of photogrammetry: 3DF Zephyr Free is not time limited in any way.
Get 3DF Zephyr Free here!
To get started with 3DF Zephyr, we suggest you give a try to our getting started tutorial in our tutorial section!
You can download the latest version of 3DF Zephyr Free using the link below:
Thank you for downloading 3DF Zephyr Free!

Your download will start shortly.

Stay connected with us on Facebook for the latest news and events!
What is 3DF Zephyr Free?
3DF Zephyr Free is the newest addition to the 3DF Zephyr Family: sharing the same technology of its siblings, this version is completetly free for personal use. 3DF Zephyr the free photogrammetry software for everyone.
What should i use 3DF Zephyr Free for?
You can use 3DF Zephyr Free for any personal use. This includes sharing this version with your customers, who may want to be able to open your .zep files generated with 3DF Zephyr Lite, Pro or Aerial. So although 3DF Zephyr Free can not process more than 50 pictures (while 3DF Zephyr Lite can process up to 500 pictures and Pro/Aerial have no image number limitation) it is still a great viewer and is perfect for everyone who wants to start learning photogrammetry without using time limited trials.
You may also use 3DF Zephyr Free to process small datasets while your primary license is working. Or you may use 3DF Zephyr Free as long as you want to learn the basics of 3DF Zephyr before moving on to other more complete editions.
Which limitations does 3DF Zephyr Free have?
3DF Zephyr free can process only up to 50 images, which should be enough for very simple subjects and to play with the first few tutorials. You can also use only one NVIDIA card to speed the processing, and exporting/editing functionalities have been limited (for example, you may only export textures in JPG formats, and so on) and lacks some very important tool (for example, the customized UV mapping tool). However, 3DF Zephyr Free is not time limited, and you may open any .zep file created in any other 3DF Zephyr versions. The full features comparison can be found here.