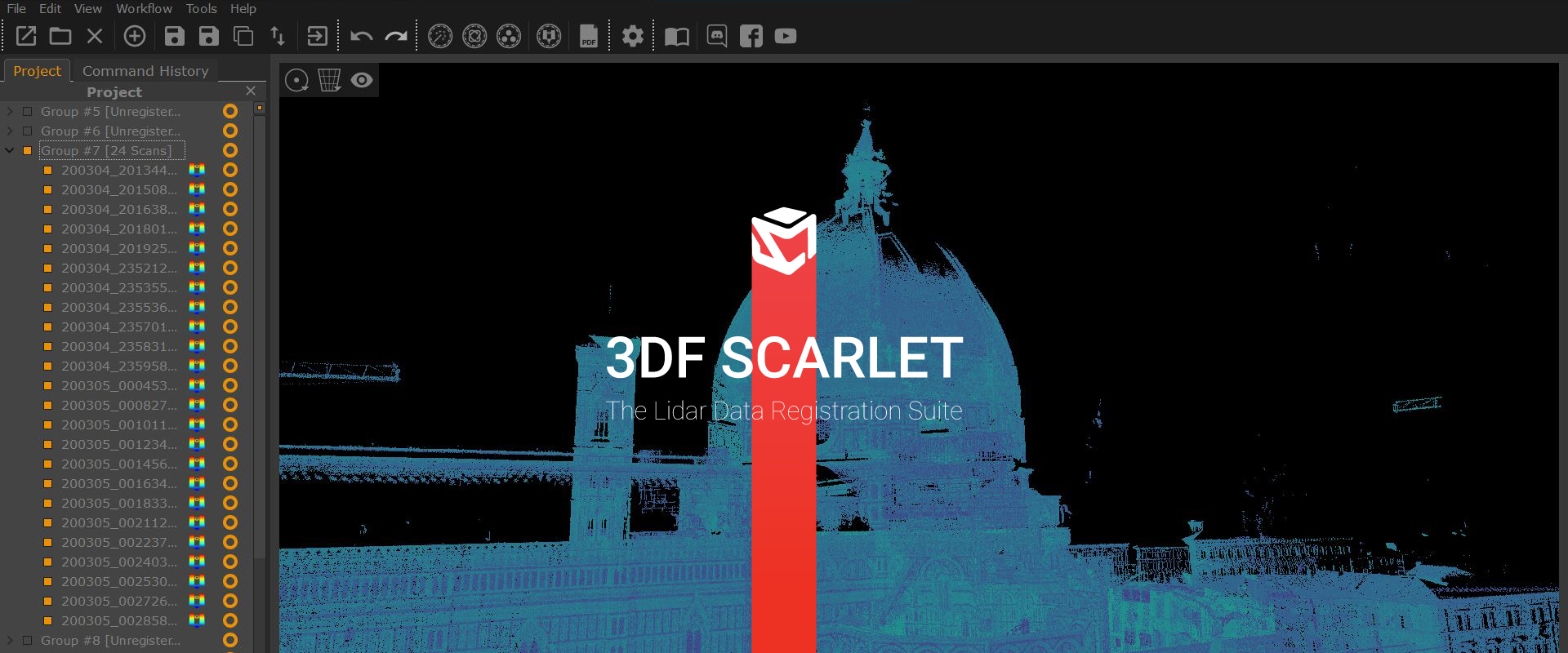 3DF SCARLET is the new software suite by 3Dflow to deal with LiDAR data registration.

It aims at efficiently processing large scans at once and comes bundled with 3DF Zephyr at no additional cost.
Up to 3 plus 1 registration methods

Beside the coarse and fine registration tools 3DF Scarlet includes a photogrammetry-based algorithm to perform automatic scans registration – of course, with ICP.
Import. Register. Switch to 3DF Zephyr.

3DF Scarlet ties in with 3DF Zephyr to combine photogrammetry and laser scanning and lets user get the most out of that blend.
Native laser scanner file format support

Do not waste your time converting files. Rely on 3DF Scarlet's support to handle different file formats easily.