The next 3DF Zephyr Release (codename Clementine) is getting closer to its beta stage!
It's been longer than usual since our previous release – although, to be fair, while 4.300 (Blueberry) was released in December, we had a few minor updates along the way.
As we improved blueberry however, we had quite a few interesting development branches steadily progressing in the past few months and we are happy to show some of these to you today!
The target date for Clementine is early Summer, so lets take a closer look at what's currently being cooked in 3Dflow's code kitchen:
Detail enhancement for mesh
Accuracy matters the most for us – as the first choice for many scientists and engineers, we've always put true photogrammetry detail above all other priorities when improving our core technology. However, we know there are many fields of applications where visual representation quality is also a priority, mostly in vfx and asset generation for the entertainment industry.
We had previously released the first iteration of our "mesh enhancement filter" back with 3DF Zephyr 4.000 (Avocado) which would enhance high frequencies detail and allow for arbitrary densification – something very commonly requested in many vfx workflows.
We are very happy to show the latest iteration of this filter: once again this process is not aimed to engineering, science and survey users of 3DF Zephyr or any other field where accuracy is important. This process however, will significantly enhance the visual representation detail using educated guesses that will highlight certain features that – indeed – will describe better the final mesh for aesthetic purposes – one feature that many of our customers have been requesting for a long time, and that we will keep improving.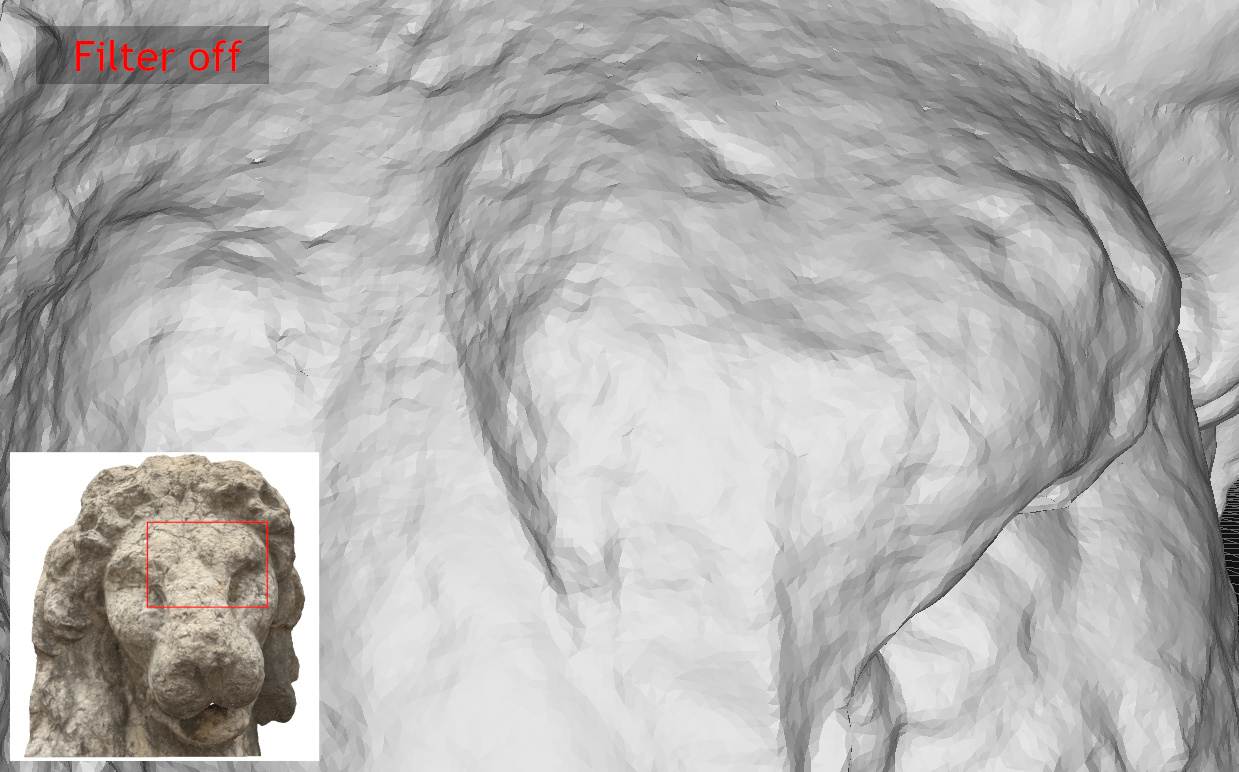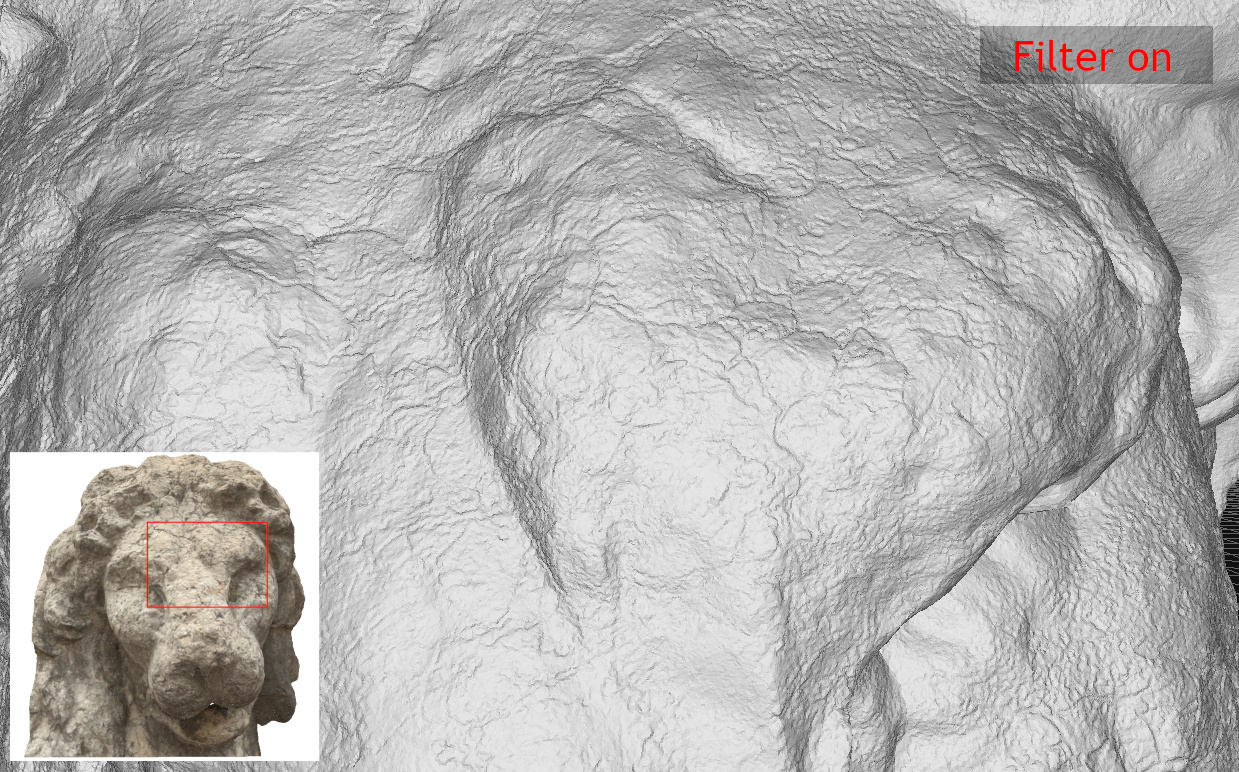 Better texture UV packing
Since we're discussing visual representation, lets also discuss UV packing. Another frequent topic that pops up fairly often in our Discord and in our forum is UV packing, as it is another very important feature for everyone in need of a texture. After all, the texture is as important as the geometry when discussing visual representation.
3DF Zephyr's texturing algorithm offers crisp and clear textures with state of the art color balancing techniques, and while it is already possible to feed a custom UV map to generate the texture and has been improved a lot over the years, sadly our UV-packing algorithm didn't always get the love it deserved from us, the developers, and got rarely updated. We decided that with Clementine, we had to improve it: textures are now packed much better than ever, as you can see from the screenshots below: Hurrah!
And since we're discussing texturing, we're happy to announce that now even texturing has its own presets – but don't worry, you're always in control and of course you can switch to the advanced mode anytime.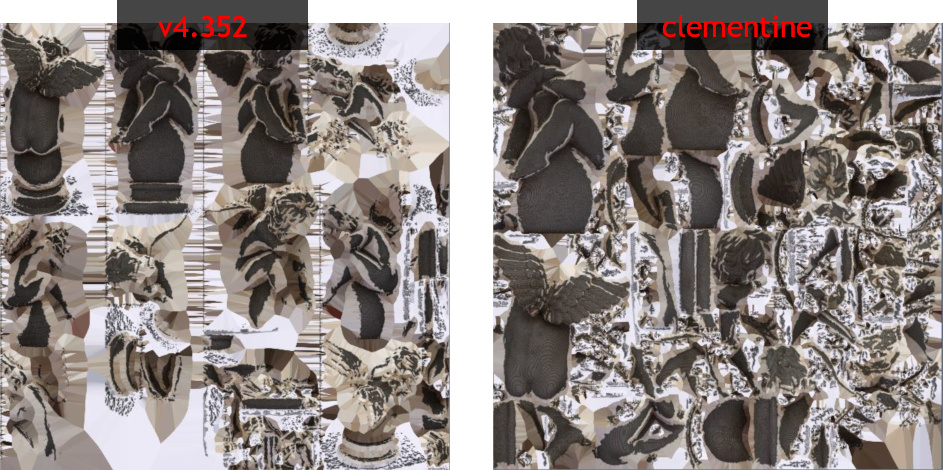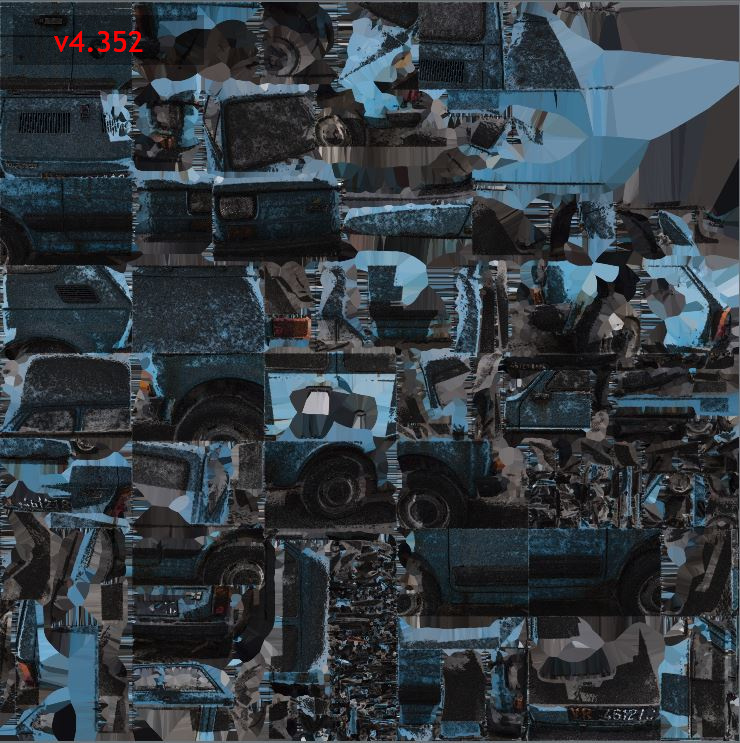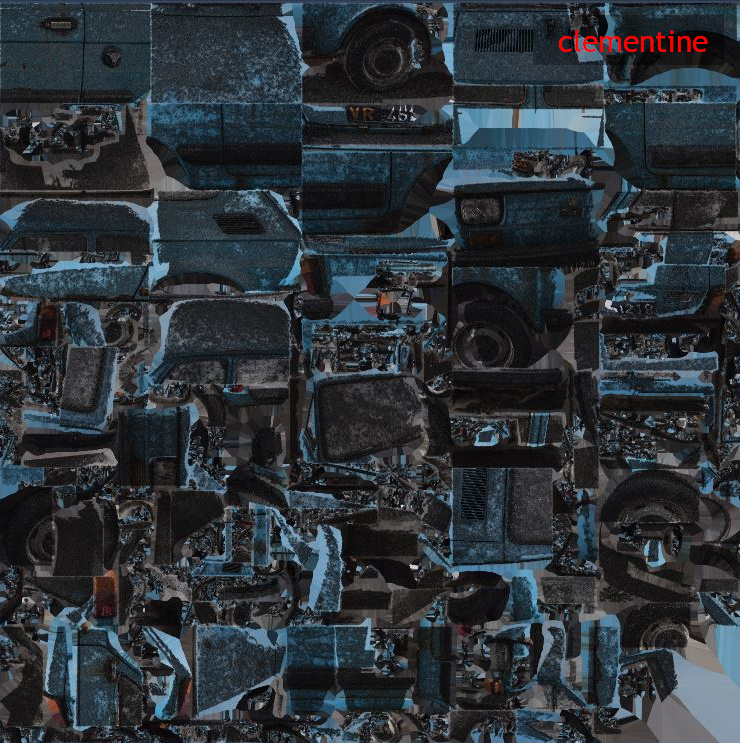 3D Stereo display and 3D mouse support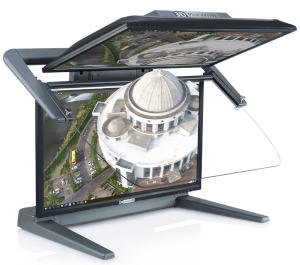 Yet another often requested feature on our Discord and in our forum were the support for 3D Stereo Display Systems (such as 3D PluraView by Schneider Digital) and the 3D mouse by 3Dconnexion.
With Clementine, we have added support to both!
You will be able to customize setting directly inside Zephyr, however of course you will still need to setup correctly the hardware in your Windows installation.
Please note that the 3D stereo display is an exclusive feature for 3DF Zephyr Pro and 3DF Zephyr Aerial, while the 3D mouse is an exclusive feature of 3DF Zephyr Lite (Both steam and nonsteam of course), 3DF Zephyr Pro and 3DF Zephyr Aerial.
Unified login system
Using the same credential account of our forum, you can now login into your personal private 3Dflow.net account area. Different features are exposed, based on the licenses tied to your specific email.
The most important feature is probably the autonomous deactivation of your license. Lets say that your computer died and needed to reinstall 3DF Zephyr on another computer. Until today, you'd have to contact our support to request a license reset. While our support team usually replies within 24 hours, we understand that it may be frustrating, especially for customers on a very different timezone. From this area, you can simply reset your license remotely and proceed with the installation on a new computer.
You can also open support tickets or submit a bug report, as well as request a beta key. In fact, when the beta ships, you will be able to autonomously login and generate your beta Key for Clementine, provided that you own at least one 3DF Zephyr (Lite / Lite Steam / Pro / Aerial ) License. If you don't own any Zephyr License you will still be able to request a beta key by opening a support ticket.
This is not mandatory: please remember that all your 3DF Zephyr licenses are perpetual, and thus you can always contact support shall the need arise, regardless of you being a registered user. You don't need to sign up if you don't want to.
More features coming!
We're very excited for Clementine – while unusually far from the previous release, we're sure you're going to love it and feel that it was worth the wait! You can check the real time development status by clicking here although we plan (hopefully) to write at least another development status report to better showcase these new features!
Join our community and make sure to let us know your feedback!