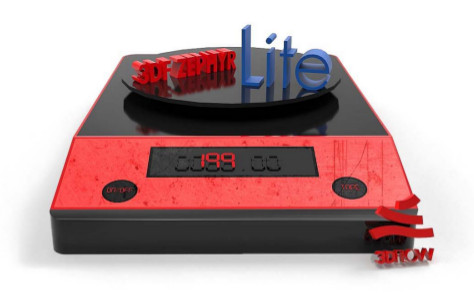 3Dflow has recently released the long‐awaited Lite version of Zephyr. It keeps its well‐known 3D reconstruction workflow, from Structure from Motion step up to the texture generation.
The only change is in the GUI renovated design (chill out, Masquerade didn't leave you), as well as an ideal shift: a tailored tool for digital sculpting, body scanning and 3D printing worlds, as well also artists, freelance, starter users and many more!
In a nutshell it aims to satisfy all the fields that don't ask for geographic data handling.
Here are some brand‐new highlights about 3DF Zephyr Lite:

Texture generation tool
Now textures get their own room inside the 3D
reconstruction workflow. After you choose its size,
you just need to set the amount of vertices to be
used as well as how many cameras you want to
exploit for texturing.

Human body preset

If you're about to scan a whole human body or a
close‐up, you don't need to tinker with advanced
settings. Just pick the Body preset and let Zephyr do
the work!
Upload to YouTube
We took a further step forward in order to be more
social than ever! Direct upload to YouTube has been
introduced so as to foster 3D model sharing and to
make user free of performing stuff for their own
purposes.
One more thing: we are talking about a low‐cost solution!
For further details check the features comparison between Pro and Lite version by clicking here!
Sound off your sensations on our Facebook page!