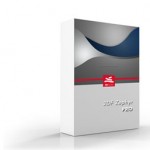 We're glad to report that the photogrammetry lab of IUAV of the Venice University along with the Perugia University) has opened the enrollment for it summer course in Sepino (CB,Italy) that will be held from the 20th to the 30th July 2014 titled "acquisition and 3D modelling".
3DF Zephyr Pro is the software of choice for the photogrammetry section of the course.
More information can be found on the official site.