The Zerveilla Dam – Photogrammetry for TV Show's VFX

VFX, Virtual Reality, Tv Series, Aerial Photogrammetry, Lidar Scans

All the data for this case study have been kindly provided by the digital artist Chris Blaser of g3D art-e-motion, VFX company based in Switzerland.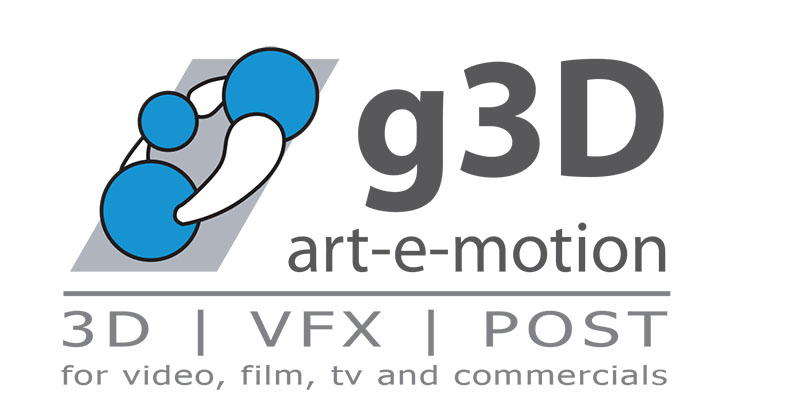 Area and Survey goals
Recently Chris has been scanning the Zerveilla dam located in a reservoir near Vals, Canton of the Grisons, Switzerland. The dam had been in use since 1957; its arch height and crest lengths are respectively 151 m and 504 m³, totaling 626.000 m³ in volume.
The 3D scans of the dam were used as part of references and digital props for the VFX shots of season 4 of a Swiss TV show called "Wilder". The show was directed by Claudio Fäh and produced by c-films.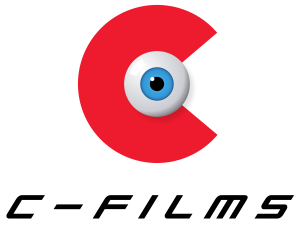 Data collection
A drone DJI Mavic 2 Pro flew at 50 m over the ground and shooting 1800 RAW pictures consisting of:
1000 photos with the help of DJI GSPro and UgCS for a better flight control;
800 manually-taken images of the walls (400 on each side).
Camera parameters were set as follows:
Shutter speed: 1/400 sec.
Aperture: f/9
ISO: 100
The surveying process was carried out on March 2, 2021, and took about 2.5 hours, from 11 AM to 1.30 PM. The time choice was thoughtful to avoid as many lighting changes as possible, and therefore the shadows moving upon the dam.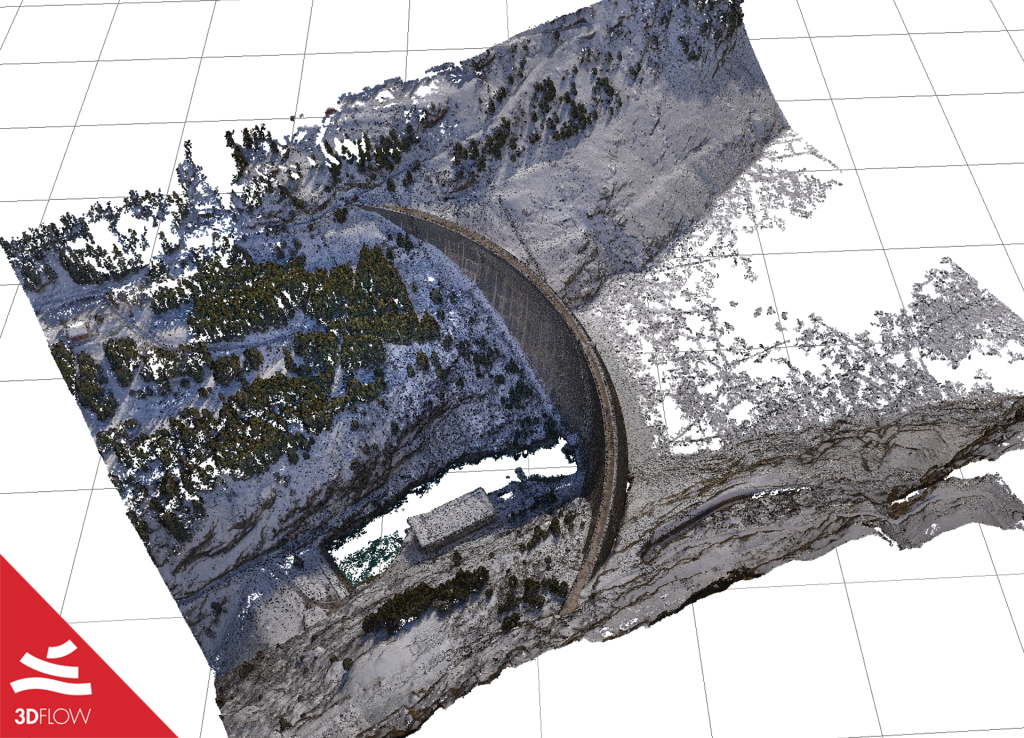 Before proceeding with the 3D reconstruction phase in 3DF Zephyr, Chris slightly edited the pictures using DXO Photolab 4. More specifically, he lowered the whites and highlights around 50-75% and boosted the blacks and shadows up to 50%. Finally, he exported the optimized dataset in TIFF format.
Data processing
Pictures were then imported into 3DF Zephyr 5.019, and the reconstruction steps followed the Aerial/Nadiral Images – High Details presets. The outcome was an 8K textured mesh with more or less 25 million triangles. 3DF Zephyr took around 10 hours for the whole process on a computer with these specs:
Processor: AMD Ryzen™ Threadripper™ 3960X
RAM: 128 GB
SSD: M2 Sata Raid
Graphic card: NVIDIA RTX 2080TI
It is worth pointing out that the photogrammetric data were merged with Lidar scans previously collected using a Riegl laser scan by a colleague of Chris to improve the deliverables' accuracy.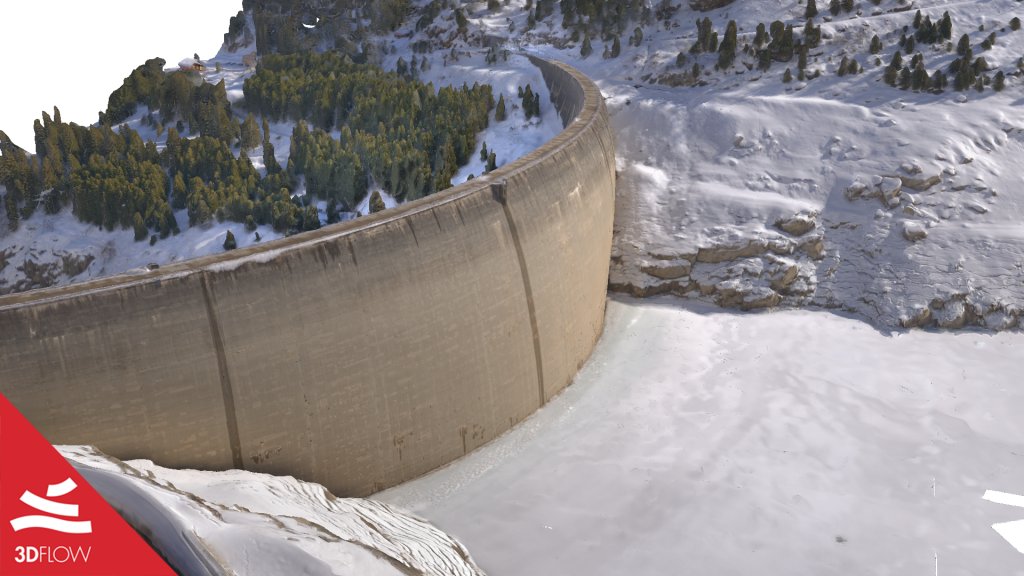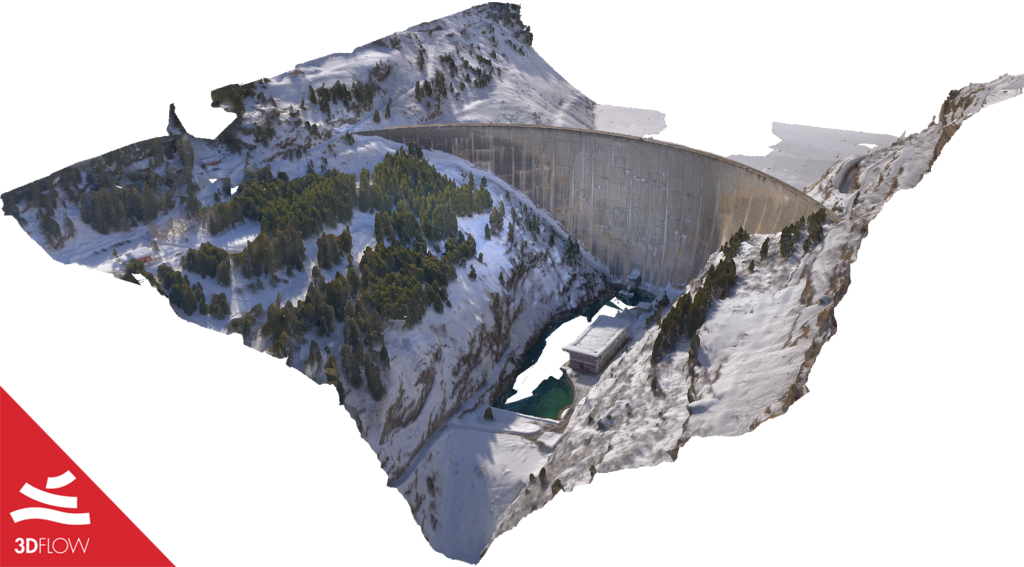 You can see the final dam's 3D model on Marmoset Player at this link.